AUSTRALIA AND NEW ZEALAND
CINEMA & THEATRE DATABASE
CATHS has compiled a database of all known past & present cinema and theatre venues in Australasia.
The full database is now available for you to search - just click on the link below.
Photos of cinemas / theatres are most welcome
Copyright 2017-2018 - Cinema and Theatre Historical Society of Australia Inc.
Please check our HELP pages from the next screen for more info.
( Our database search & display pages are set up for 1920 x 1080 widescreen mode )
Alternatively, browse our alphabetical listings by state - choose from the list below
Listings are alphabetical by location, and then alphabetical by venue name for that location.
You can either scroll through to find what you are after, or use the search button built into your viewer.
The listings shows the Location, Name* (generally the original name), Opening & Closing dates and the Current Status (if known). The next line is the address, followed by whether the location is city, suburban or country. If there were alternate names for the venue, these will be shown on a third line.
* The name shown is generally the original name under which the venue opened . Subsequent name changes (where applicable) are listed on the third line.
Where a venue was demolished and a new cinema built on the site, these will be shown as two separate listings.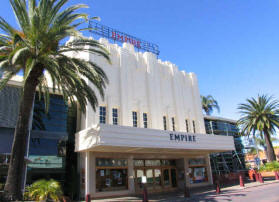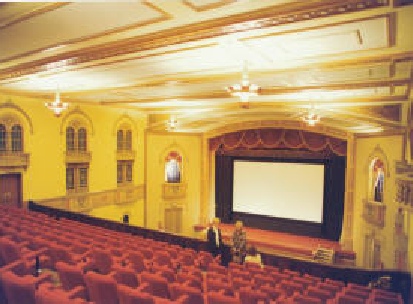 The Capitol Theatre, Warrnambool, Vic.
The Empire Theatre, Toowoomba, Qld.