The Cinema and Theatre Historical Society of Australia Inc. was formed in Melbourne, Australia in 1989
The Society's aims are -
• To foster an interest in the architecture, history and heritage of cinemas and theatres in Australia.
• Record the history of cinemas and theatres in the form of books, magazines and audiovisual materials.
• To maintain an archive collection of cinema related documents, photos, etc.
• Provide public access to the collection for the purpose of cinema research and related matters.
• Seek to preserve theatre and cinema buildings and artefacts.
• Organise events to facilitate inspections for documenting and photographing of cinema venues.
• Conduct regular meetings for members.
Email: Secretary
Postal Mail: The Secretary, CATHS, 39 St Edmonds Road PRAHRAN VIC 3181.
Join CATHS and support Australia's rich cinema and theatre heritage!

CATHS is a Non-For-Profit Organisation and a Registered Charity run by dedicated volunteers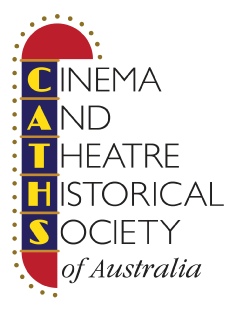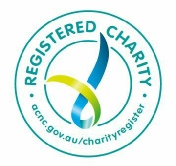 Above: A recent issue of our magazine.
The first 100 issues are available to read on our website. Click here to view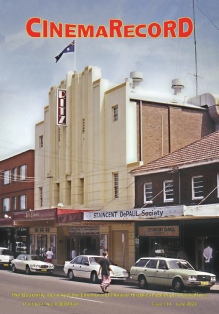 Meetings:
CATHS meetings are held in the magnificent Sun Theatre in Yarraville, and generally include a guest speaker or an on-screen presentation on an aspect of cinema history.
Our meetings also include theatre news, activity reports and general happenings from within the industry. After the meeting, members usually meet at a nearby venue
for lunch and friendly chat. (See activities page for dates and times).
Visitors:
You are most welcome to come along to our meetings to 'try us out'! If you love going to the movies or the theatre, are interested in theatre heritage and architecture,
or perhaps you have worked in cinema or the performing arts ... then why not join CATHS and share your experiences with like minded people !
Membership:
Membership is $50 per year ($55 for those requiring meeting notices to be sent by post). Membership includes the CATHS 40 page quarterly magazine CinemaRecord posted to your address. For overseas membership, please contact the Secretary for details.
Rules:
CATHS is governed by a set of Rules which have been approved by Consumer Affairs Victoria (CAV) Click here to read
Patrons:
CATHS is proud to have cinema historian and writer, Frank Van Straten AM and TV personality and cinema affectionado, Peter Smith OAM as our patrons - click here to see more.
Queensland Chapter:
For details of our Queensland Chapter, click here