The Cinema And Theatre Historical Society of Australia Inc.
CATHS RECEIVES BENDIGO BANK GRANT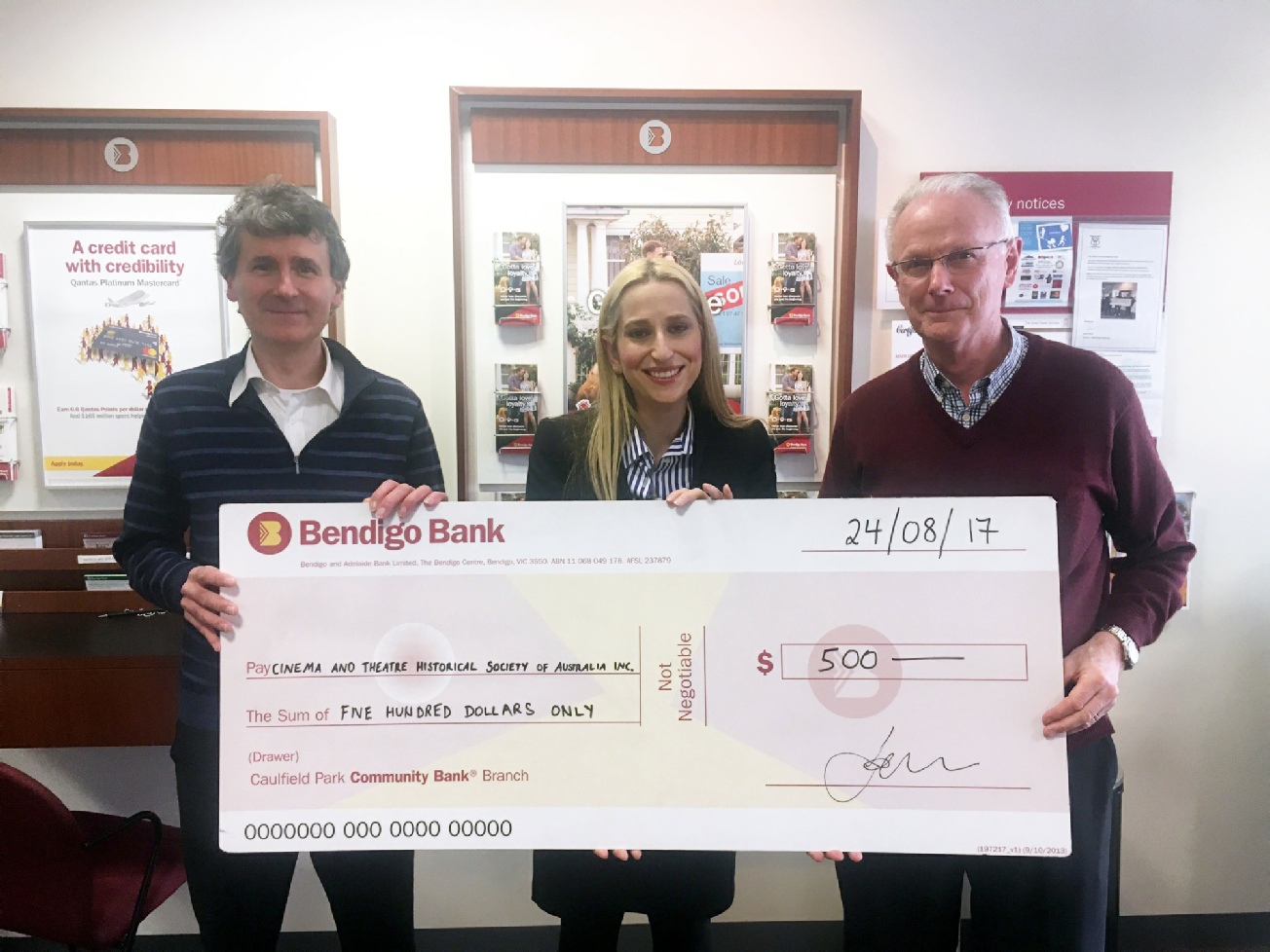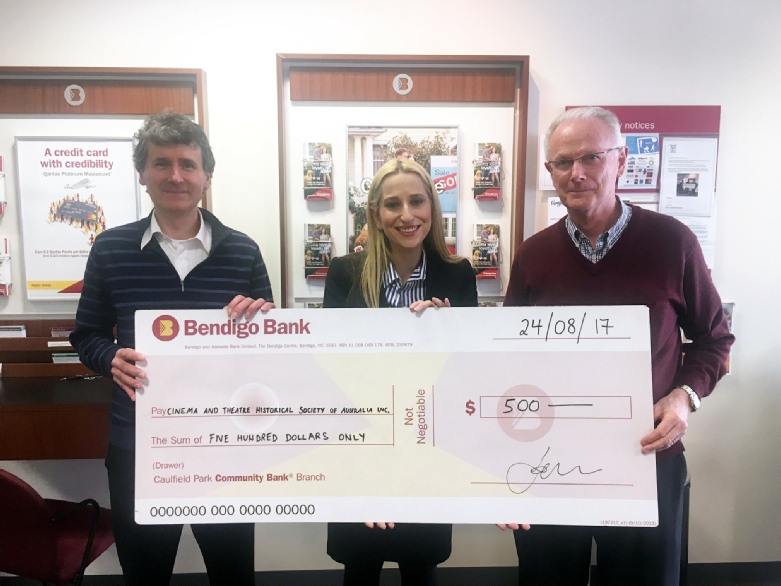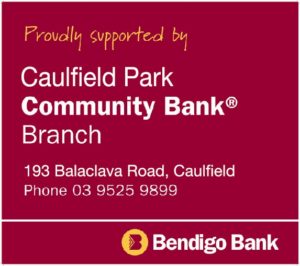 CATHS was pleased to receive a grant of $500.00 from the Caulfield Park Branch of the Bendigo Bank recently. The application was submitted some months ago. Our submission was based on the money being used to pay for more colour pages in our magazine CinemaRecord.
CATHS Treasurer Cameron Hall (L) and President Richard Twentyman receive the presentation from Bendigo Bank branch representative Kate Ashmor.