The Cinema And Theatre Historical Society of Australia Inc.
CATHS VISITS THE FORUM THEATRE, MELBOURNE.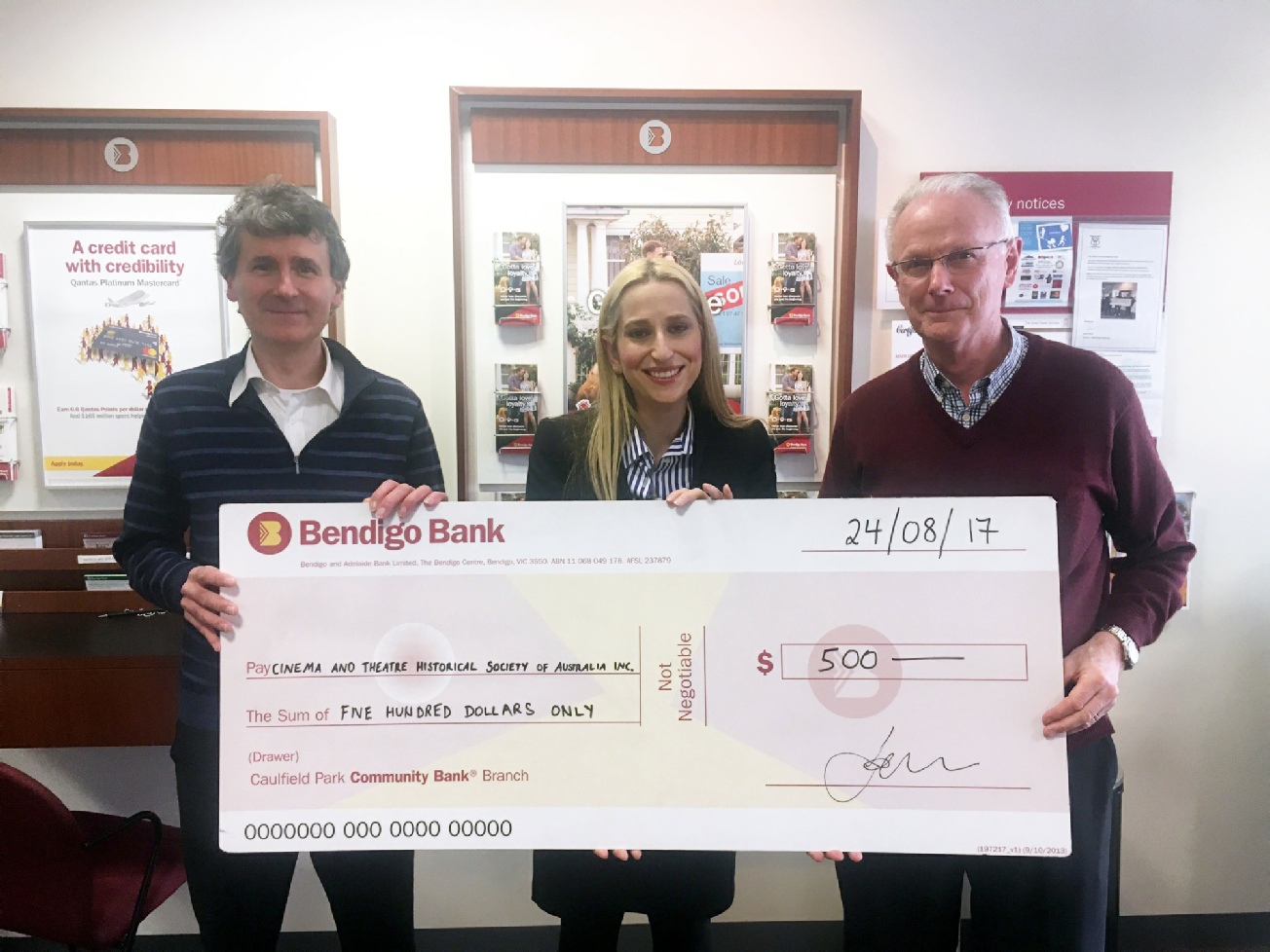 Approximately 30 CATHS members visited Melbourne's iconic Forum (formerly State) Theatre on 28 July 2018. The superb John Eberson designed atmospheric-style theatre, which opened in 1929, evokes fond memories for many Melbournians and others.
Marriner Group Business Development Manager, Mr Jesse Cain, was our guide, explaining the many fine renovations that have been undertaken during the past eighteen months. The extensive project is likely to cost around $30 million, all privately funded. Trethowan Architecture has been in charge of the design. The Forum is heritage listed, which required all renovations to be authorised by Heritage Victoria.
The downstairs auditorium, Forum 1, can accommodate up to 2,000 patrons for live music performances. It can comfortably be adapted for formal dinners and corporate presentations. The original fire curtain remains a formidable presence. The previous capacity of around 1,500 has been surpassed as a consequence of widening the auditorium from the seating area back.
Alcove lighting, white in colour by default, can be modified variously to suit an occasion. The plaster restoration work has been contributed my Mr Ben Belzunce. Polished hardwood floors glow subtly beneath the ambient theatre lights. Statuary in Forum 1, as throughout the entire building, is awe inspiring.
The upstairs auditorium, Forum 2, is perhaps better known to some as the Rapallo, the name it received when the theatre was twinned in the early 1960s. Forum 2 can still function as a cinema during the Melbourne International Film Festival, for example. There is a reluctance to use both auditoria simultaneously due to concern about crossover noise.
Jesse Cain affirmed his view of the Forum as a live venue that is highly adaptable and able to accommodate large audiences with an appreciable level of intimacy.