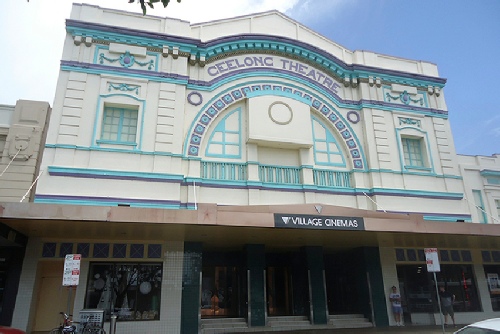 The Cinema And Theatre Historical Society of Australia Inc.
SPECIAL EVENT
As part of Victorian History Week, CATHS and the PMI presented
An illustrated talk on the fascinating history of the Geelong Theatres.
CATHS President, Richard Twentyman presented an illustrated talk on
The History and Development of Geelong Theatres.
The Geelong Theatre opened as a live/cinema venue in 1913, with a capacity of close to 1400 in the single auditorium. It has been transformed over the years, firstly into the Village Twin Cinema, and then into the current Village 11.
Richard is a former projectionist at the Geelong Theatre, and has at one time worked on most of the cinemas in Geelong.
A
CATHS Presentation
In conjunction with
The Prahran Mechanics Institute
39 St. Edmonds Road Prahran (Melbourne)