The Cinema And Theatre Historical Society of Australia Inc.
CATHS VISITS THE PARAMOUNT THEATRE, MARYBOROUGH, VICTORIA.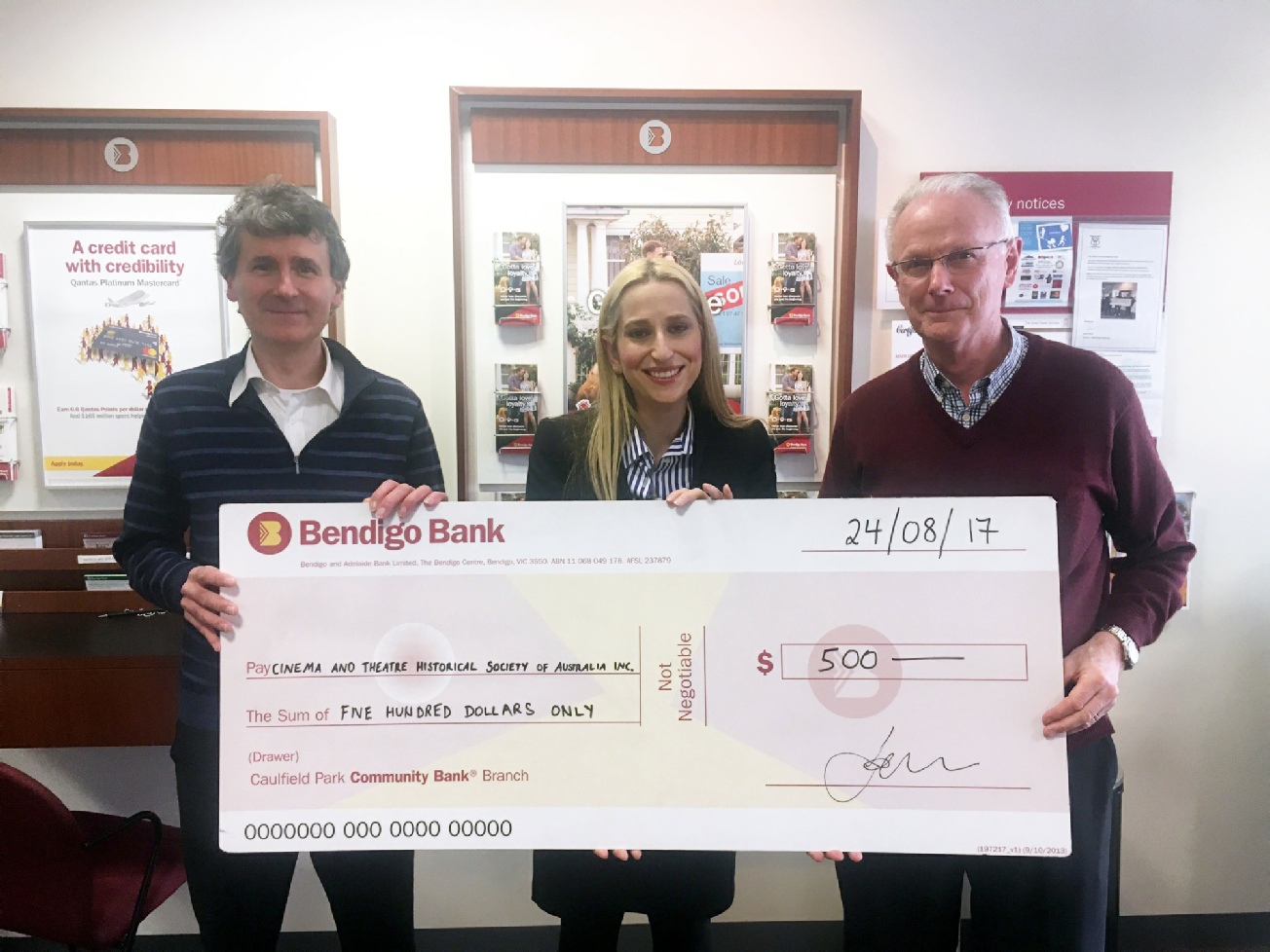 On 22 April 2018, an enthusiastic group of CATHS members visited the recently renovated Paramount Theatre in Maryborough, Victoria. Maryborough is one of the fine old goldfields towns, situated approximately 170 km north-west of Melbourne.
The Paramount reopened on 14 December 2017 with Star Wars: The Last Jedi, following three months of extensive refurbishments, utilising Maryborough-based architects, Brian and Nigel Douglas, and builders, the Maffesciomi firm. The Paramount originally opened in 1926 and has had a number of owners from that time. It has been virtually unused for the past ten years.
The former upstairs section is now Cinema 1 with 170 seats. The seating was previously part of Hoyts Watergardens Cinema at Taylors Lakes. Downstairs is the new 93 seat Cinema 2 with brand new seats.
There is plenty of area for future additional screens within a currently vacant section in front of the original proscenium. This area is currently off limits to the public.
Our tour guides for the day were Helen White, one of the owners, and Manager Blake Cameron.