The Cinema And Theatre Historical Society of Australia Inc.
CATHS VISITS - RED HILL CINEMAS DEVELOPEMENT - BRISBANE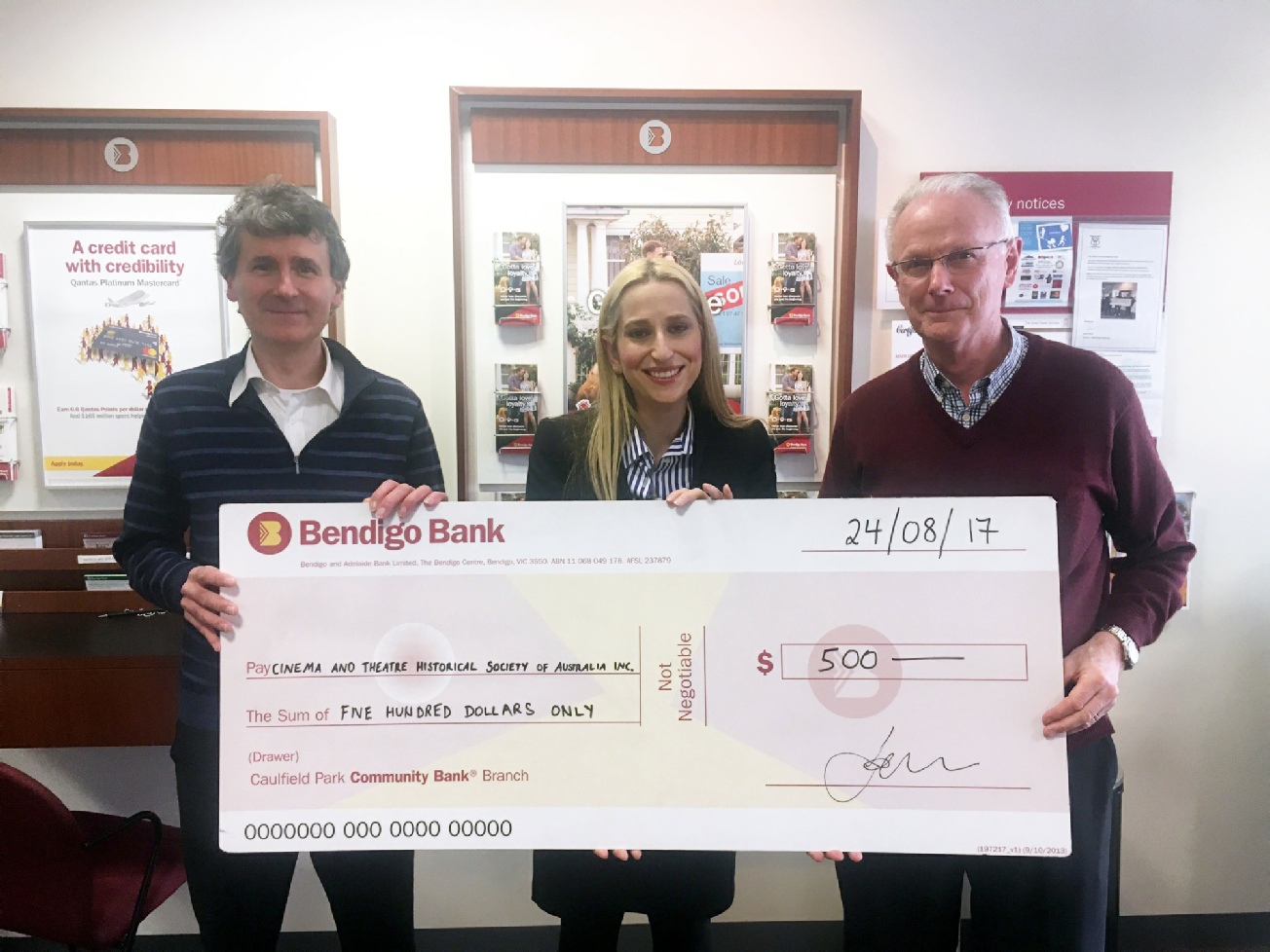 CATHS inspects the proposed Red Hill Cinemas - Brisbane
The new Red Hill Cinemas five screen development will rise from the ashes of the burnt-out shell of the historic Red Hill Skate Arena and will bring movies back to the heritage-listed building which started life as a picture theatre in 1920.
From 1914, the site was occupied by the open-air People's Own Pictures, which was replaced by the current building during the 1940s, and was known as the State Theatre. In 1964 the building was transformed into a sound lounge and teen music venue known as Teen City before becoming the Red Hill Skate Arena in 1965.
In the early hours of Boxing Day 2002, the skate arena was set alight by an arsonist and from that day on, the burnt-out hulk remained there gradually deteriorating until 2017 when it was bought by the Sourris Brothers, operators of the Yatala Drive-In, New Farm Cinemas and the Elizabeth Picture Theatre in the Brisbane CBD.
On Sunday 31 March, the public were invited to an open day to take a look at the old arena, as well as enjoy a sausage sizzle, coffee, etc.
The CATHS Queensland group made the most of the open day and spent a nice morning at the venue looking at the building and talking with Stephen and Peter Sourris about the new developement.
Report by Steve Maggs.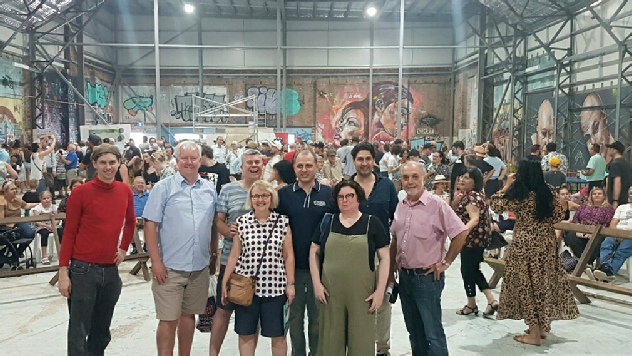 Above: The CATHS Group inside the building, with Stephen and Peter Sourris.