Cinema And Theatre Historical Society of Australia Inc.
SOUTH AUSTRALIA
Capital City ADELAIDE
South Australia was established by a British Act of Parliament in 1834 and first settled by Europeans in 1836. Unlike Sydney, it was settled by "free men" and not convicts! The capital city, Adelaide , is often referred to as "the city of churches" and indeed, there are many magnificent cathedrals and churches to be seen amongst the grand Victorian and Edwardian architecture remaining in the city.
Unfortunately, many of Adelaide's notable theatres have been demolished or substantially modified over the years. An exception is The Queens Theatre, built in 1845, claimed to be Australia's oldest existing mainland theatre. It is located in Gilles Arcade within the main, central city area.
The first documented screening of motion pictures in South Australia took place on Monday 19th October, 1896 at Adelaide's Theatre Royal (now demolished) in Hindley Street .
(Advertised in the Adelaide Advertiser )
Another reference to the screening was printed in 'The Quiz and the Lantern' at that time.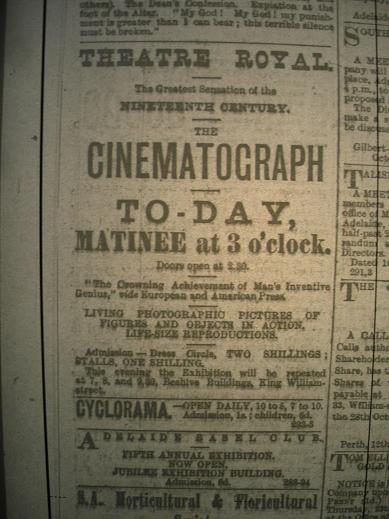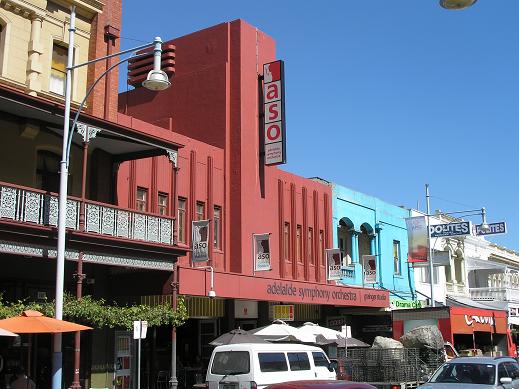 Adelaide's first permanent picture theatre, the Olympia was located in Hindley Street almost opposite the Theatre Royal. It was established by T.J. West, an early significant cinema entrepreneur who operated in all Australian States, New Zealand and the UK during the early silent days.
The Adelaide Symphony Orchestra is now based at the theatre which replaced West's Olympia .
Two major South Australian theatre chains dominated the first decades of 1900s. Ozone Amusements Ltd. established in 1911, operated theatres in Port Adelaide, Semaphore, Alberton, Enfield, Prospect, Marryatville, Renmark, Murray Bridge, Broken Hill, Victor Harbor and Port Pirie.
The other major operator was Dan Clifford's "Star" chain which began in 1917. It became Star Pictures Ltd. in 1922 and further changed to D. Clifford Theatres Ltd. in 1923.
Clifford constructed a number of 'Town Hall' theatres in conjunction with local councils including Woodville and Thebarton. Other Clifford theatres were at Parkside, St. Peters , Unley, Kingswood, North Adelaide, Goodwood, Hindmarsh, Mt. Gambier and Murray Bridge (prior to Watermans Ozone chain taking over).
SIGNIFICANT, MUST SEE THEATRES IN THE ADELAIDE AREA:
Above: The Queens Theatre located in Gilles Arcade off Currie Street , Adelaide City.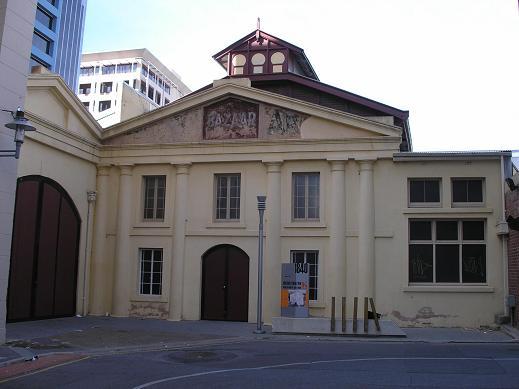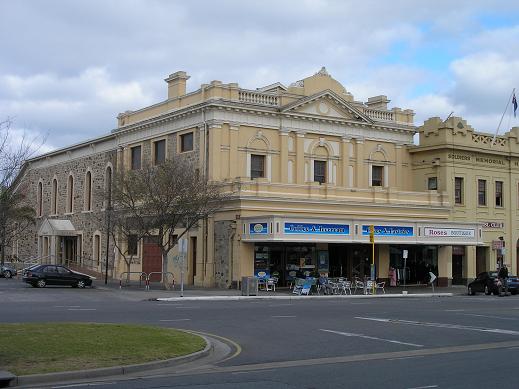 Below: Former Semaphore Ozone Theatre Originally built as the Semaphore Institute in 1884 and is now the Semaphore Public Library. Features of the cinema have been retained within the library, which is located in Institute Lane , ( Semaphore Road ) Semaphore.
Right: The Piccadilly (1940) in O'Connell Street, North Adelaide is a good example of an Art Deco cinema. The Piccadilly was also known as The Forum in the late 1960's.
Below: The foyer and staircase are worth the visit!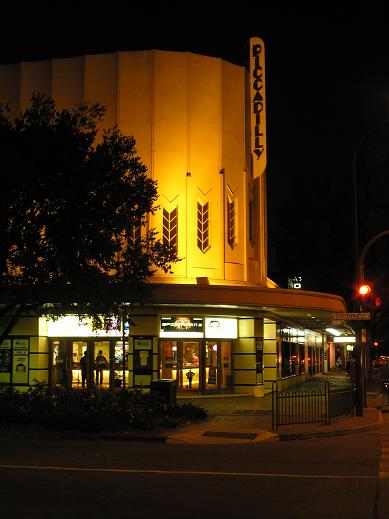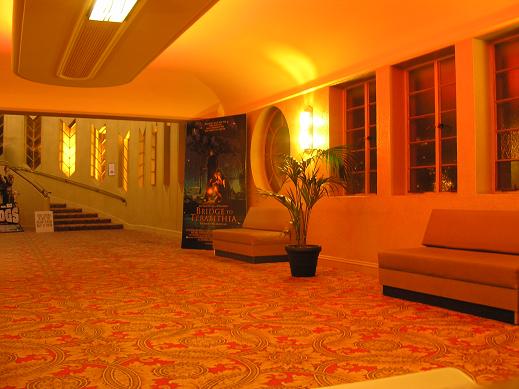 Below: The Capri (formerly the New Goodwood Star) on Goodwood Road, Goodwood is another nice example of art deco design. In recent years, the theatre has become the home of the Theatre Organ Society of Australia (TOSA) SA Division.
The theatre is well worth a visit, particularly if you manage to see a 'silent' film program accompanied by their mighty Wurlitzer organ, a focal point of the theatre. For more information, check the theatre's website at https://capri.org.au/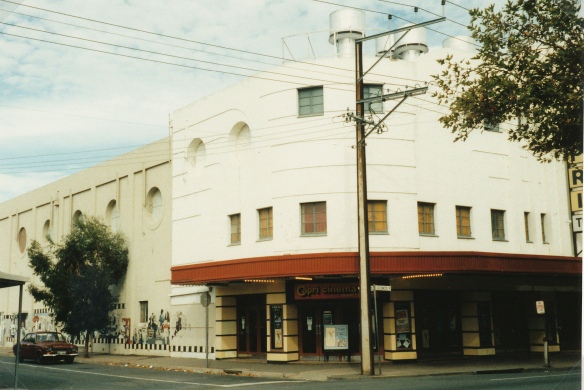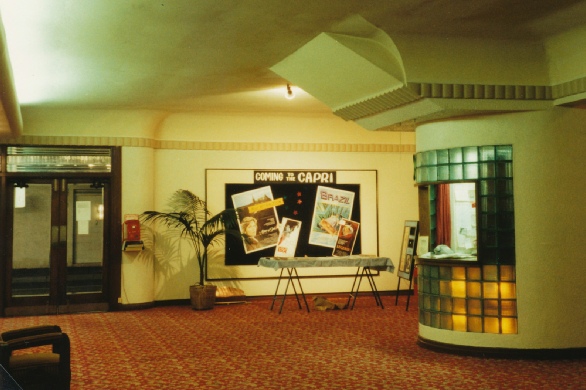 Capri images by courtesy of and copyright to Les Tod
A Cinema and Theatre Historical Society of Australia feature - conceived and produced by Peter Wolfenden
Above images and text by Peter Wolfenden