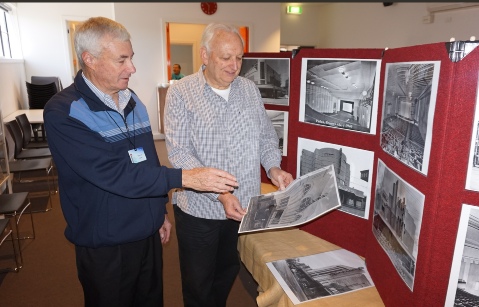 Above: Volunteers at work on the archive computers.
Below: Volunteer Brian Hunt and Archivist Royce Harris discuss the CATHS Archive display for Seniors' Week.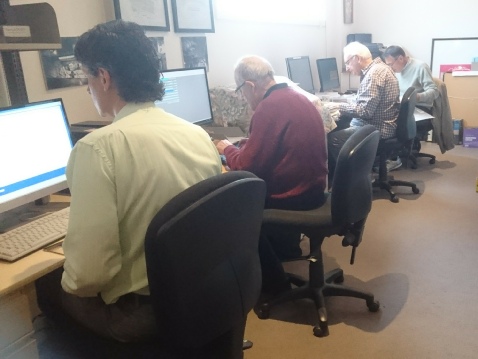 WELCOME TO THE CATHS ARCHIVE PAGE
A little bit about our Archive.
The Cinema and Theatre Historical Society of Australia Inc. (CATHS) operates an extensive archive containing material on the history of cinemas and theatres in Australia.
The material has been gathered over the years from donations, bequests, purchases, etc. It includes books, manuscripts, clippings, photos, programs, memorabilia and so on.
We hold in excess of 10,000 cinema photographs, and have an extensive catalogue of material relating to various venues ( large and small, old and new ) across Australia, New Zealand and Papua New Guinea.
Donations of material are always welcome
THE LIBRARY:
The library contains an extensive range of books, periodicals, magazines, etc on cinemas, theatres, architecture, technical matters and personalities involved in the cinema and theatre industries. The library computer catalogue can be searched by title, author, subject matter, etc. The library is open to the public for on site research. See opening days / times below.
VENUES DATABASE:
Our intention is to catalogue all cinemas and theatres which operated / are operating on a commercial basis across Australia and New Zealand. Of necessity, this will always be a 'work in progress'. At present there are in excess of 5000 venues listed. Check our Venues Listing for details.
PERSONALITIES & COMPANIES DATABASE:
This database was recently developed to house the details of the various people and companies involved in the Cinema and Theatre Industry.
LOCATION:
Our Archive is located at the Prahran Mechanics Institute - Local History Library,
39 St Edmonds Road Prahran, Vic 3181.
HOURS:
Wednesdays & Thursdays 9.30 - 3.00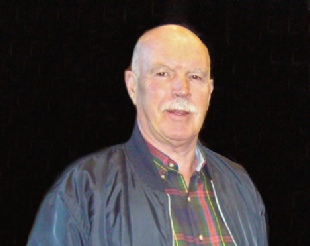 THE GERRY KENNEDY MEMORIAL ARCHIVE
In memory of our late President (1943 - 2016)
Gerry was instrumental in the establishment
of the CATHS Archive